Patrick A. Laperouse, M.D.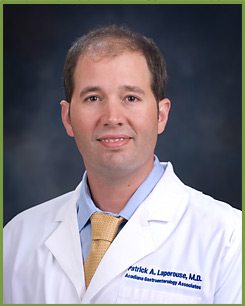 Patrick A. Laperouse was born in Lafayette, Louisiana and is the son of Mr. & Mrs. Expadie Laperouse, Jr. He earned his Bachelor of Science degree from Louisiana State University in Baton Rouge, Louisiana, and his Medical degree from Louisiana State University School of Medicine, in New Orleans, Louisiana. Dr. Laperouse completed an Internal Medicine Residency at Louisiana State University Health Science Center in New Orleans, Louisiana, where he also completed his Gastroenterology Fellowship.
Prior to the beginning of his Gastroenterology Fellowship, Dr. Laperouse completed a year of specialization in Hepatology at Tulane University Hospital and Clinic. He spent a second year working as a Hepatology Staff Physician with Louisiana State University and Tulane University, in the area of Gastroenterology, focusing on Clinical and Transplant Hepatology.
Dr. Laperouse is Board Certified in both Internal Medicine and Gastroenterology by The American Board of Internal Medicine. He joined Acadiana Gastroenterology Associates in July, 2010. Dr. Laperouse currently provides services for patients at Acadiana Endoscopy Center, Lafayette General Medical Center, and Our Lady of Lourdes Regional Medical Center. He maintains active memberships with The American College of Gastroenterology and The American Gastroenterology Association.
Dr. Laperouse lives in Lafayette, Louisiana, with his wife and two children.